Doser Grinders
700 D
ø 64 flat burrs
A compact coffee grinder designed for medium-turnover establishments seeking the right balance over time between productivity and convenience.
The capacity of the 700D's hopper and doser enables it to effortlessly keep pace with a three-group machine, capturing the full flavour and aroma of the coffee every time.
RELIABILITY
Light-alloy housing, induction motor with thermal protection and polycarbonate hopper.
The best materials and the utmost reliability. Lifetime guarantee for the doser spring.
The Steady Lock system, unique in the world, ensures in any working stress condition a constant distance between the burrs, allowing to keep the chosen grinding consistency.
Its innovative locked-bearing motors optimise heat dispersion and also prevent thermal expansion from compromising grind size, ensuring the grinding remains consistent under all conditions.
DISTRIBUTION AND CLEANNESS
The ground coffee will always land in the right place, in the middle of the portafilter, and the doser sections have been designed to tamp the coffee dose.
700 D
Voltage 220-240V • 50-60 hz
Power 400 W
Rpm 50hz/60hz 1380 / 1650
Net weight 11,0 kg
Gross weight 12,6 kg
Dimensions 200 x 275 x 590h mm
Burrs ø 64 Flat burrs
Hopper capacity 1600 g
Grinding adjustment Micrometrical stepless
Doser capacity 280 g
Dose adjustment 6 ÷ 9,5 g
Note Additional voltage models available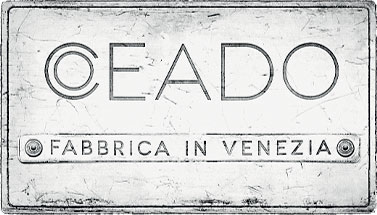 By Ceado
hand made
in venice
© Ceado srl - LEON è un marchio di Ceado srl
Via Della Costituzione, 111 - 30038 Spinea (VE)
Capitale Sociale Euro (i.v.) 100.000 iv R.E.A. VE307358 C. F. - P. IVA - Reg. Imprese 03422830277 PEC:
ceado@tecnopec.it
© Ceado srl - LEON è un marchio di Ceado srl
Via Della Costituzione, 111 - 30038 Spinea (VE)
Capitale Sociale Euro (i.v.) 100.000 iv R.E.A. VE307358
C. F. - P. IVA - Reg. Imprese 03422830277
PEC:
ceado@tecnopec.it