On-Demand
800
ø 83 flat burrs
An extremely robust coffee grinder that ensures outstanding productivity, designed for high-turnover establishments.
STEADY LOCK GRINDER
This system, unique in the world, ensures in any working stress condition a constant distance between the burrs, allowing to keep the chosen grinding consistency.
High performance
Fitted with 83mm Ceado originals flat burrs. It is gentle on the coffee, even at peak times, capturing the fullness of the coffee in every cup.
RELIABILITY
Light-alloy housing, induction motor with thermal protection and polycarbonate hopper. The best materials and the utmost reliability.

TOUCH DISPLAY
HANDS-FREE OPERATION
With the standard portafi lter fi xture (also compatible with bottomless/naked models), the ground coffee can be dosed into the portafi lter while leaving the barista's hands free.

800
Voltage 220-240V • 50-60 hz
Power 500 W
Rpm 50hz/60hz 1480 / 1700
Average output (g/s)
calculated at standard
Italian Espresso Consistency 3,5 (50hz) / 4,2 (60hz)
Net weight 11,0 kg
Gross weight 13,0 kg
Dimensions 178 x 212 x 620h mm
Burrs ø 83 Flat burrs
Hopper capacity 1600 g
Grinding adjustment Micrometrical stepless
Dose setting Digital
Display Touch
Dosing Free and Pre-set
Start Pulse button
Note Additional voltage models available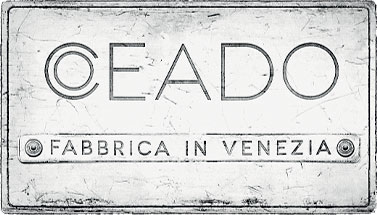 By Ceado
hand made
in venice
© Ceado srl - LEON è un marchio di Ceado srl
Via Della Costituzione, 111 - 30038 Spinea (VE)
Capitale Sociale Euro (i.v.) 100.000 iv R.E.A. VE307358 C. F. - P. IVA - Reg. Imprese 03422830277 PEC:
ceado@tecnopec.it
© Ceado srl - LEON è un marchio di Ceado srl
Via Della Costituzione, 111 - 30038 Spinea (VE)
Capitale Sociale Euro (i.v.) 100.000 iv R.E.A. VE307358
C. F. - P. IVA - Reg. Imprese 03422830277
PEC:
ceado@tecnopec.it